Live Stream Now Available For Everyone
Live streaming of all scheduled masses is now available to view on our website below. A Facebook account is NOT required to view the video.
We are currently not streaming live. A live stream video of St. Kateri Church will appear here during scheduled mass times.
---
WELCOME TO ST. KATERI TEKAKWITHA in Dearborn, Michigan. No matter what your personal history, age, background, race, or color, no matter what your self-image or esteem, you are invited, welcomed, accepted, love and respected at St. Kateri Church.
Lenten Schedule
Feb 17 Ash Wednesday: 9:00 am, 12:00 noon & 5:30 pm
Weekend Masses: Saturday 4:00 pm and Sunday 9:00 am & 11:00 am
Weekday Masses: Tuesday Adoration 4:00-6:30 pm, Novena 6:30 pm, Mass 6:40 pm, Wednesday thru Friday 9:00 am
Fridays during Lent: Stations of the Cross 12:30 pm & 5:30 pm
Private Confessions: Tuesday 5:30-6:30 pm, Friday 12:30-1:30 pm, Saturday 3:00 pm
Communal Penance: Saturday, March 27 at 11:00 am
Holy Thursday: April 1st at 7:00 pm (No 9:00 am Mass), Adoration following Mass until 10:00 pm
Good Friday: April 2nd, Stations of the Cross 12:00 pm, Liturgy 1:00 pm
Holy Saturday: April 3rd, Blessing of Easter Baskets 11:00 am, Easter Vigil 7:00 pm (No 4:00 pm Mass)
Easter Sunday: April 4th, Masses at 9:00 am & 11:00 am
---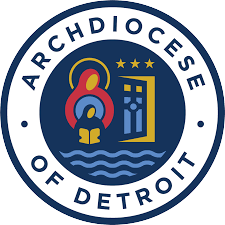 Click HERE to view an update from the Archdiocese of Detroit regarding Mass Dispensation