For 2 weeks only, November 13th thru 27, the "Holy Men and Women of God: Sacred Images and Stories for Clack Catholic History Month" Sacred Art Show will be displayed at St. Kateri Church in the Gathering Space. It is sponsored by the Archdiocese of Detroit. The art will be displayed for the general public on Saturdays at 2 pm – 6 pm and Sundays at 12 pm – 5 pm.
Sunday, November 13, at 12 pm, Vickie Figueroa, the Director of Cultural Ministries and coordinator of Black Catholic Ministry for the Archdiocese of Detroit will have a presentation on the Sacred Art Show.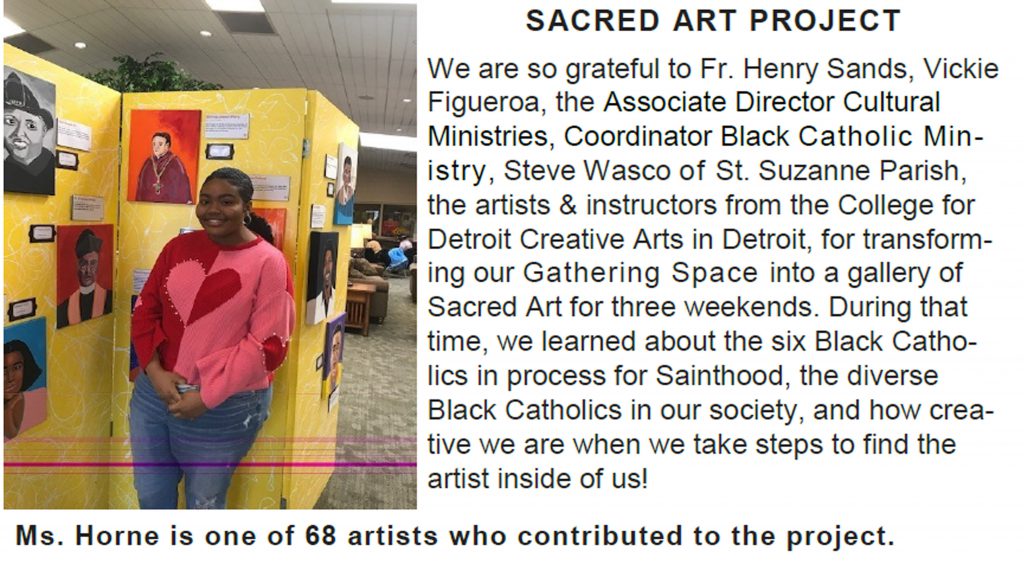 Sunday, November 20, at 12 pm, Fr. Henry Sands will speak, along with some of the artists.
Article from the Detroit Catholic from November 2022