St. Francis of Assisi | Feast Day October 4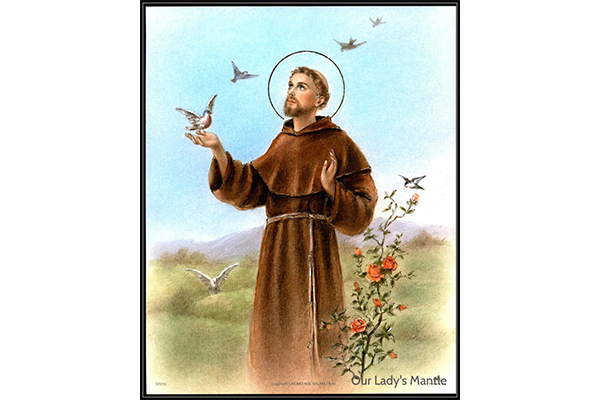 St. Francis of Assisi (1181 – 1226) left a life of luxury for a life devoted to Christianity after reportedly hearing the voice of God, who commanded him to rebuild the Christian church and live in poverty. He founded the men's Order of Friars Minor, the women's Order of St. Clare, the Third Order of St. Francis and the Custody of the Holy Land.
Born in 1181 in Italy, St. Francis of Assisi was renowned for drinking and partying as a youth. During a military expedition/battle between Assisi and Perugia, he was captured and imprisoned for ransom. He spent nearly a year in prison and began receiving visions from God. After his release from prison, St. Francis of Assisi claimed to have heard the voice of Christ, who told him to restore the Christian Church and live a life of poverty. As a result, St. Francis of Assisi abandoned his life of luxury and became a devotee of the Catholic faith.
Today, St. Francis of Assisi, known for his deep love of nature and animals, is the patron saint of the environment and animals. Each October, many animals are blessed on his feast day.