It's that time of the year again!  Halloween is just around the corner, and Sacred Heart Major Seminary needs your help.  Each year the seminary community opens their doors and their hearts to over 2000 children from the surrounding Detroit neighborhood so that the kids can have a fun and safe place to play games and trick-or-treat.  But they need your help to make this year a success!  They are asking for donations of Halloween candy that will then be passed out to the many kids.  If you are willing to participate in this important ministry by donating bags of candy please bring them to the boxes at the church entrances or parish office.
The last day of collecting will be Thursday, October 28th. Thank you for your support!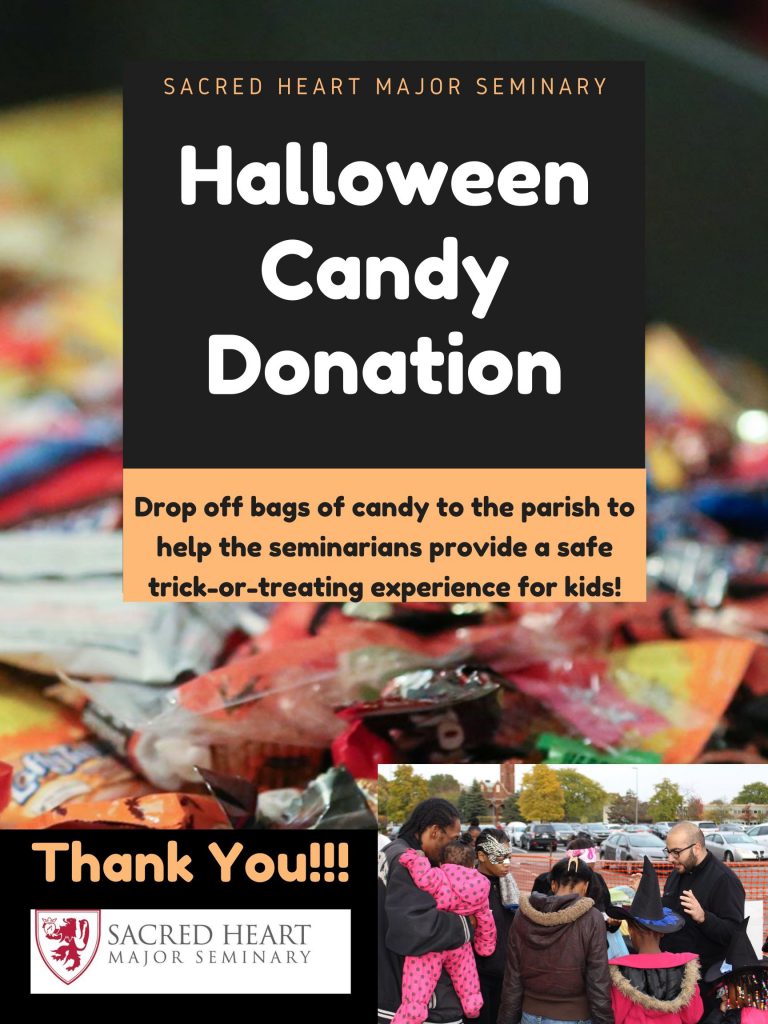 ¡Otra vez es ese tiempo del año! Halloween está a la vuelta de la esquina, y el Seminario Mayor del Sagrado Corazón necesita de su ayuda. Cada año la comunidad del seminario abre sus puertas y sus corazones a más de 2000 niños del área alrededor de Detroit para que los niños puedan tener un lugar divertido y seguro para jugar e ir a trick-or-treat. ¡Pero necesitan de su ayuda para que este año sea un éxito! Les pedimos donaciones de dulces que van a ser repartidos a varios niños. Si usted está dispuesto a participar en este importante ministerio puede hacerlo donando bolsas de dulces y trayendo las a la entrada de la iglesia o a la oficina parroquial.
El último día de recolección será el jueves 28 de octubre. ¡Gracias por tu apoyo!