Join us this Christmas season in giving to those in need.
We are also Calling All Elves to help with these upcoming events. Thank you in advance for your time and generosity.
Also, there will be no "Holiday mail for Heroes" this year. You are encouraged to send your own personal greetings to a veterans hospital, a veteran, active military, or first responder(s) that you know.
---
Christmas Floral Tribute – Click HERE to view the published list for 2021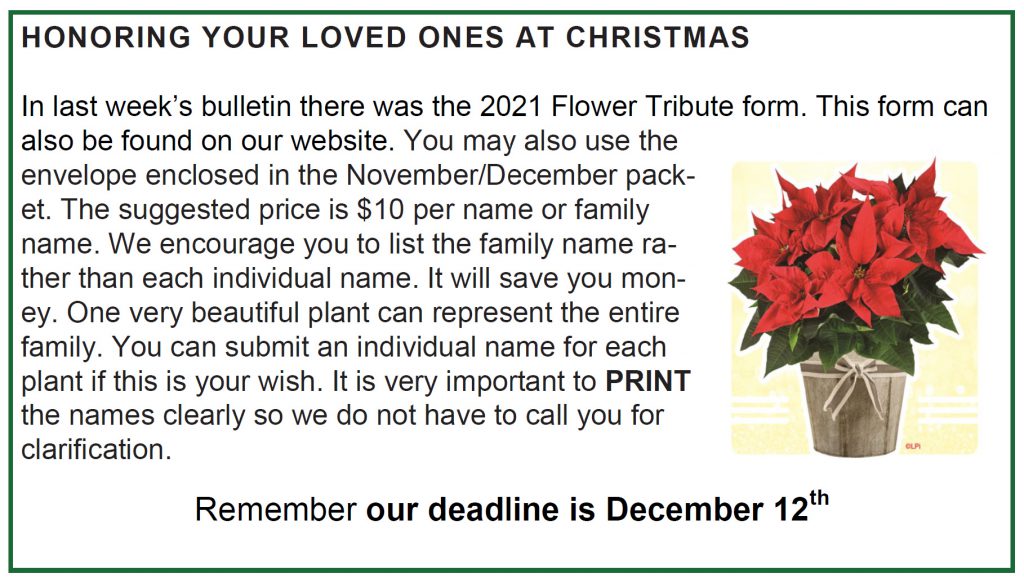 ---
Oplatki (pronounced "oh-pwaht-kee" in Polish) – Christmas Wafer