A TIME OF PREPARATION & REFLECTION
With Lent and Easter quickly approaching, our parish staff has been planning our parish Lenten activities, including our Christian outreach programs. This year, we will have some of our familiar events and a few new ones.
The following events are returning this year:
Stations of the Cross
Pancake Breakfast on Palm Sunday
Delivery of Easter gift to our 80-year-old & older parishioners
Hot Cross Buns following Holy Thursday services
Blessing of food baskets on Holy Saturday
The Little Black Book (available at all entrances and the Gift Shop)
New events for this year include:
"Growing Tree" to our parish sanctuary
Prepaid preordered opportunity for goodies from On the Rise Bakery
Viewing of the series "The Chosen"
"Baby Bottle" drive to support The Lennon Center
Baby Bottle Drive

On Palm Sunday 29 bottles were returned, which contained $952.53. This brings the grand total of alms collected for The Lennon Center during Lent to $10,490.35. Father Terry and I are humbled by the generosity and the breath of participation by our parishioners. I, too, am grateful to Grace Lakatos, our Director of Religious Education (DRE) who did much work behind the scenes to make this effort a success, her Family Faith Formation (FFF) students, whose weekly announcements after all the Mass were much anticipated and exciting, and the many parishioners and volunteers who helped with counting this money. Thank you, Lord, for blessing this effort,
which will support The Lennon Center in their ministry providing
ultrasound treatments, counseling, baby classes, and material support to young mothers, some of whom might have otherwise sought out an abortion.
Dcn. Tom
The Growing Tree
"The Growing Tree" will be set up in the church sanctuary beginning Ash Wednesday. It will be covered with purple doves containing various Works of Mercy. We would like you to take a dove (or even more than one) and perform that work of mercy throughout the Lenten season. Just as our Giving Tree nourishes the lives of others during the Advent/Christmas season, the Growing Tree nourishes the soul of ourselves and others during the Lenten/Easter season.
80 & Up Parishioners
Our wonderful 80 & Up parishioners are also a large part of our parish's Lenten/Easter season. We are so blessed to have over 170 of these amazing people in our parish lives. If you would like to write a message to them, a manned table will be set up in Resurrection Hall beginning Saturday, March 5th. Stop by after Mass and write a note of Spring wishes and Easter blessings to them. Each message will be placed in an Easter egg and placed in their Easter gift from the parish. We will also be needing help with the delivery of their gifts.
This outreach program was a success! Here's an article by the Detroit Catholic that highlights the program: By delivering Easter gifts, Dearborn parish shows elderly they aren't forgotten – Detroit Catholic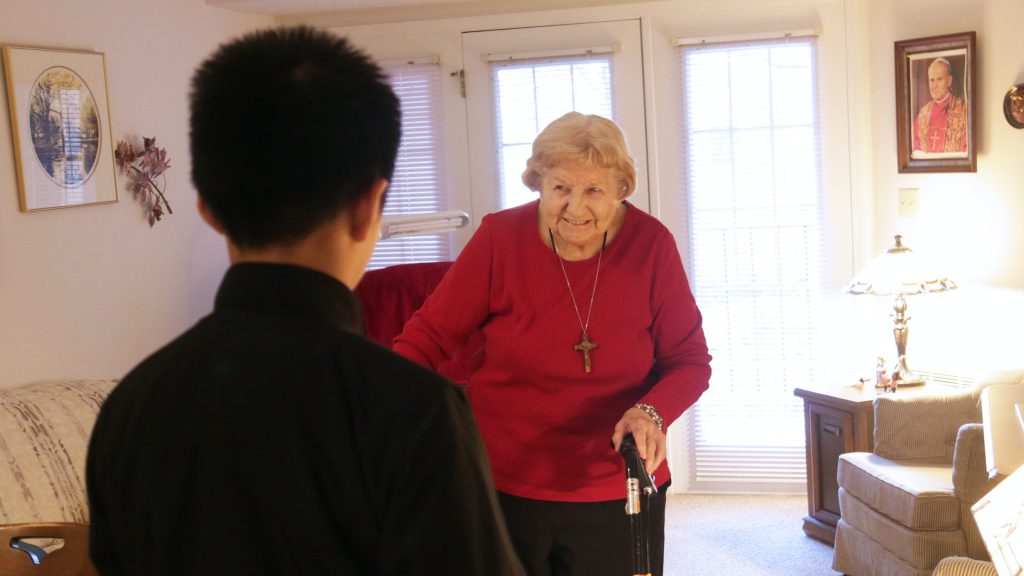 The Chosen (Movie Viewing)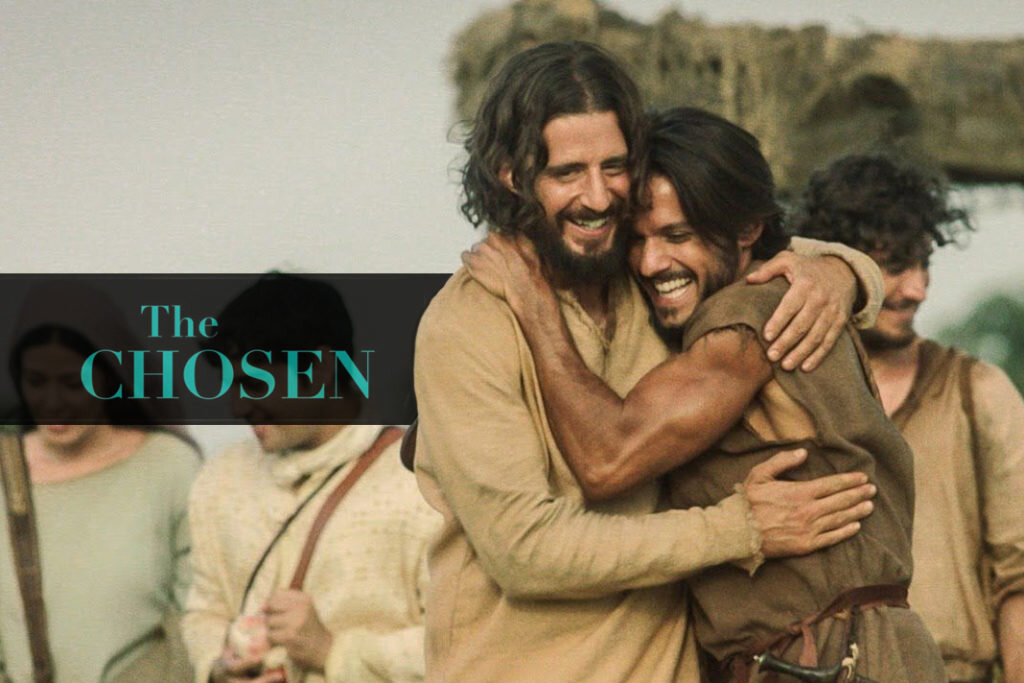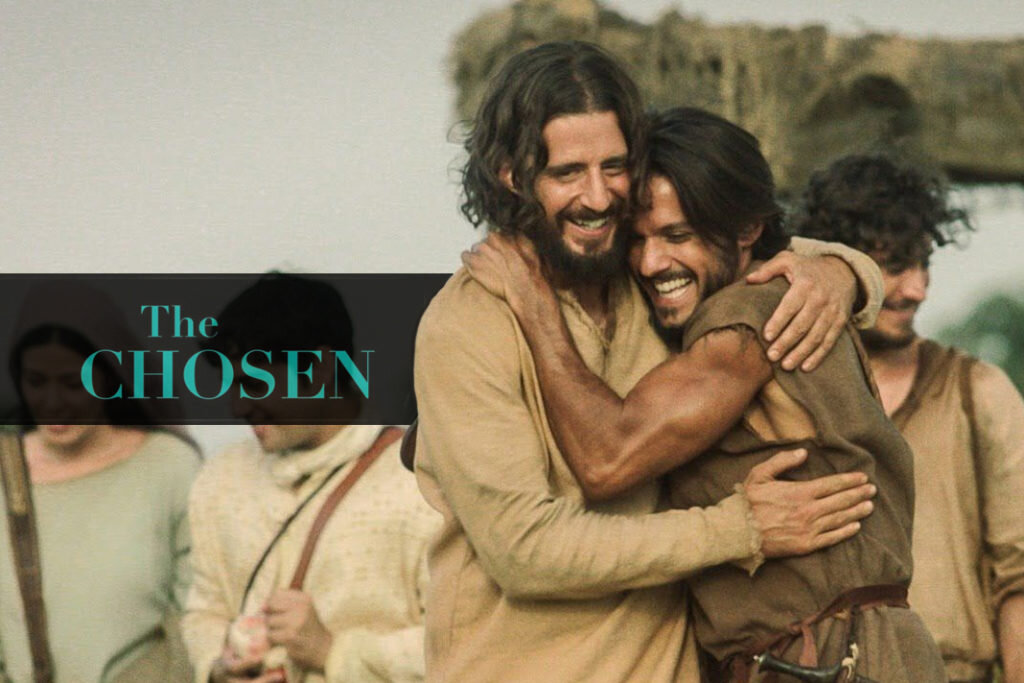 You are invited to join us in viewing this new and highly acclaimed TV series about Jesus and His disciples. "The Chosen" is a heartwarming and inspirational series that explores the everyday lives and relationships of the people as they come to know Jesus and his mission. Two new episodes of the series will be shown each week. An optional discussion will follow each showing.
Show times:
Sunday, March 13, 20, 27 and April 3 at 12:15 PM
Tuesday, March 15, 22, 29 and April 5 at 2:00 PM (The Church will be open following Tuesday viewings for private adoration.)
NOW SHOWING SEASON 2. See HERE for more details.
The stories are appropriate for teenagers and adults. A production of the
Blessed Carlos Acutis Ministry from St. Kateri Parish. For more information
contact Pat Urban at (313)359-0461 or Therese Terns (313-657-3508)
On the Rise Bakery
Wednesday, March 2 – Wednesday, April 6
Pre-paid orders taken (Order form TBD)
Wednesday, April 6
All orders due by 4 PM
Friday, April 15th 3 PM
Order Pick-up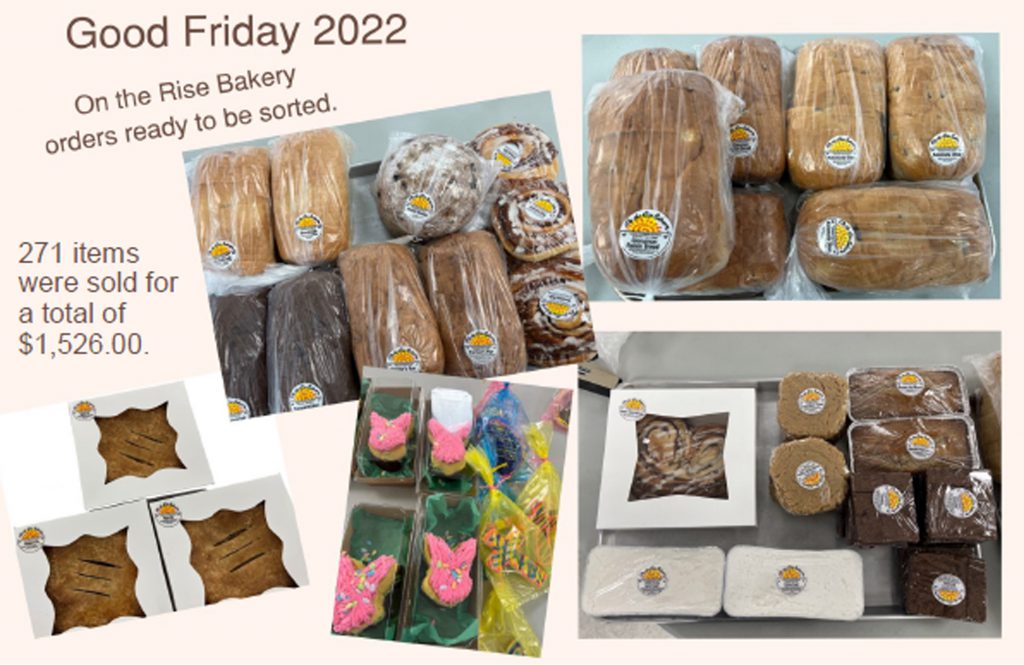 ---
Please also consider offering some time, talent and your smiling face to one or more of these events. Fill out form below and return to the parish office.